Let's Talk About Employment
With the unemployment rate of people living with disability at 10% (almost double that of people who don't live with disability) Purple Orange spends a lot of time focussed on employment. In January 2019 we asked the disability community for your stories of job seeking and careers.
Every person deserves the right to meaningful employment and having a job brings great benefits to a person's life. Jane recently lost her job and is looking for a new one. She told us about the ways her job allowed her to live the life she wants.
"In 2015, there were 2.1 million Australians of working age with disability. Of these, 1.0 million were employed and another 114,900 were looking for work. This means that 53.4% of working age people with disability were in the labour force." (Australian Bureau of Statistics)
Compare that to the 83% of working aged people who don't live with disability and you can see that employment is an important issue in the disability community. Cheralyn told us about her employment journey, including the issues she had with people not seeing her abilities.
When an employer focuses on ability, they will find some great employees in the disability community. They will find that people living with disability are just as productive as other employees, they have better attendance rates and less occupational health and safety incidents and they stay loyal to their workplace for longer.
Trudy has been working for SA Ambulance for 32 years. That's longer than all her colleagues. With a few minor adjustments, Trudy can get on with her day and be a valued member of the team. All it has taken is a desk extension with arm support, a digital keyboard which she can access with a mouse, assistance in putting on and taking off her headset and a couple of cups of tea each day.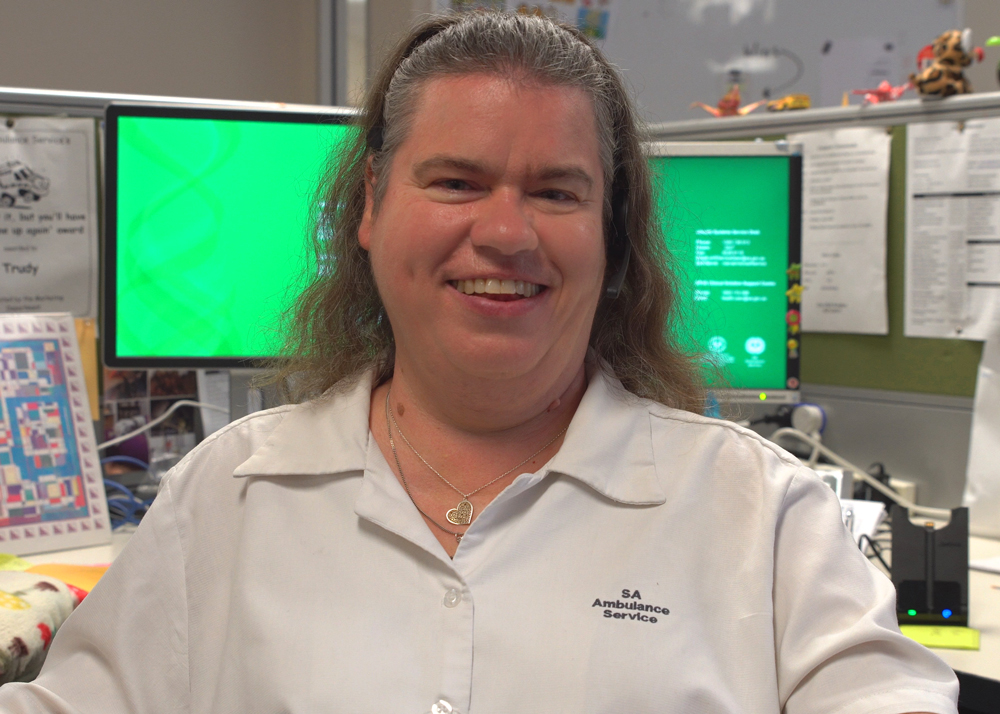 Nick started off as a client at Determined2, and after getting to know the staff and the staff seeing where his strengths were they offered him the role of Client Relations Officer. He told us he is good at his job because of his ability to connect with people and his passion for improving the lives of other people living with disability.
So how do you find a job that's right for you? Natalie said that helping people when they are most vulnerable is something she has always been passionate about. She shared a memory with us from when she was 8 years old.
Improving the employment chances of people living with disability means changing the attitudes of the wider community. Leeanne says that this change starts in schools.
"We want autistic people to be able to have the same jobs as everyone else, which means working at the same site as everyone else, and I don't think it will ever happen until we get it right at a school setting, where mainstream students are so used to working alongside students with disabilities, not just autistics students. I think before we are accepted in the work place that has to happen first."
Would you like more information or support in your job search or career?
Job Access can provide you with a variety of resources that point you in the right direction of employment information and support.
Y Connect is a mentoring program run by YWCA that seeks to empower young women living with disability to progress their goals for employment or career development.
SA Gov Work and Careers lists resources that support you in your job search and thoroughout your career.
---
We love to hear your employment stories
If you would like to share your lived experience of employment and careers, please email Carey at careys@purpleorange.org.au or call her on (08) 8373 8332
---