Below is the first moment in a growing collection of quotes, anecdotes and memories that give a glimpse into the lives of people who our organisation exists to serve.
The common denominator behind this collection of moments is that all the people live with disability. However, you'll quickly discover that the diversity of their experiences, personalities and interests are far too great to be boxed in by a label.
We will add a new moment on a weekly basis.
---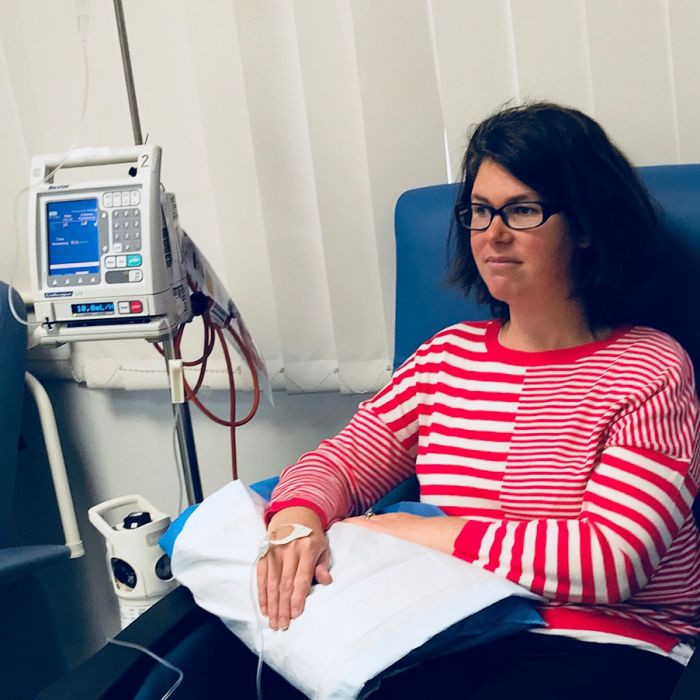 Mikaila
The hardest part about having severe Juvenile Arthritis is that people don't realise how seriously damaged my joints are or how sick I can become because of my compromised immune system. For more than 10 years I have been regularly pumped full of the latest drugs every month via an intravenous infusion. They make me feel quite sick but they also help to control the joint swelling and pain. It has been a bit of a logistical nightmare to be chained to a drip for several hours every month and then feel quite unwell for a bit, especially when my daughter was a baby. And it is often hard for people to understand that I need such intense drug therapy for a condition that sounds so common. But just recently I had my last infusion (hopefully forever) because there is a new drug available that I can take as a tablet every day instead. This will be so much easier, I am so lucky!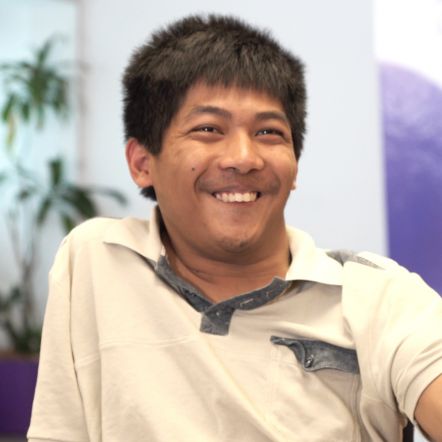 Dara
Sunday October 2nd 2016 was the start of everything. So much trust was gambled on that night. Let me back up, earlier that year I met a guy on Tinder. He was using Tinder Plus to allow him to match to places outside his hometown. He was living in Spain, but wanted to befriend Adelaide people as he would be coming down here later in the year. We chatted for a while but eventually stopped talking. I did not mind because I hadn't met him yet. But, out of nowhere a few months later, he messaged me and asked if I was keen to meet soon. He added me to a Facebook chat with some of his friends, also in Adelaide but from France, Italy, Spain, that side of the world. It made me feel like a star because everyone was interested in me and was keen to meet me. I provided them with information about my disability. Anyway, we decided to meet at a bar. I am not sure why I was more anxious meeting this group of friends than the first time I met a solo person on tinder. I was filled with mixed feelings and had a spasm. In the past when I've had a spasm, people have said I should have a paid worker with me to take care of my spasms, but these people just let it pass. The fact that my spasm didn't scare them away made me extremely happy and comfortable with them. It would be great if everyone reacted like that. Putting myself out there on October 2nd 2016 taught me you must go for it and seize the moments. We all became close friends, catching up regularly. Our friendship opened me up to new worlds. It proved I don't need to have paid staff with me when I hang out with trusted friends. After two years, they left Australia. I love them a lot and will treasure our time for life. They were and are the ultimate international crew for me. I must make it my ultimate goal to visit their home countries.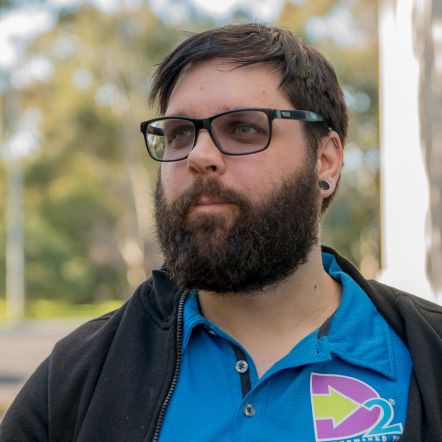 Nick
I seek out opportunities to be nervous. Being nervous shows me that I am on the right track of what I am supposed to be doing. It means I care and am passionate about getting it right. If you are not nervous, maybe it means you don't care enough to give it your all.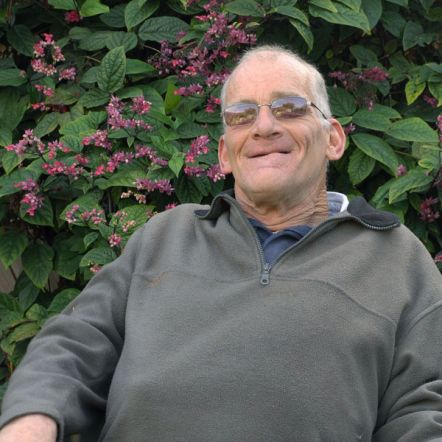 Trevor
I've been involved in disability advocacy for a very long time. I remember when I was 18 I was writing letters to the editor and the media. My mum said, "Careful, we don't want a shit stirrer in the family." I said, "Well, sorry, but you've got one." - Trevor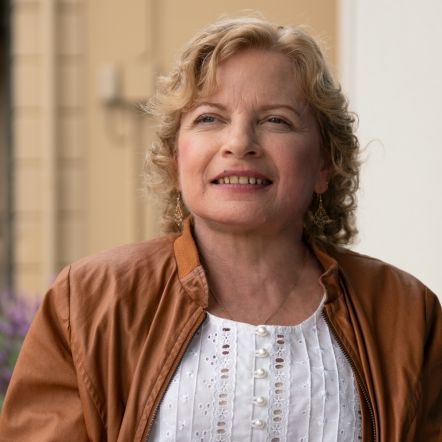 Jill
I was in hospital a while back. It was written everywhere that I was allergic to this certain medication. They gave it to me anyway. I had an anaphylactic shock and ended up in ICU for five days. I nearly died. After that incident, I now question everything. Why is this tablet green now? It used to be blue. Why do you want to stick that needle in me? I'll find out if it is absolutely necessary. I'm not going to be a guinea pig. I learned to speak up for myself. -Jill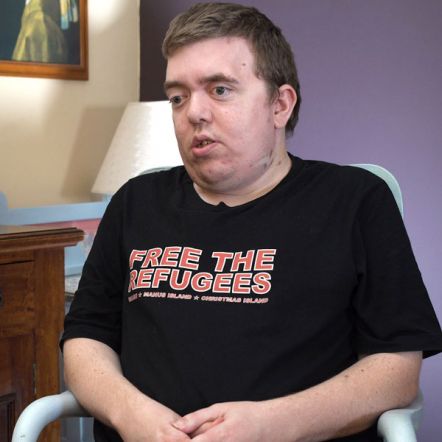 Tim
I would say everyone who lives in a country where they could easily get killed by government troops, rebel troops or by bombs have the right to flee to a safe haven. It's what the western world signed on for in 1951 when the UN refugee convention was drawn up. I strongly believe in the UN refugee convention. Try to imagine our country is like Syria or Libya and we need to flee to a safe country, and it's our children filmed making the long harsh journey. Having a disability, I feel like I am part of a marginalised community, so I believe in standing up for other maginalised groups. -Tim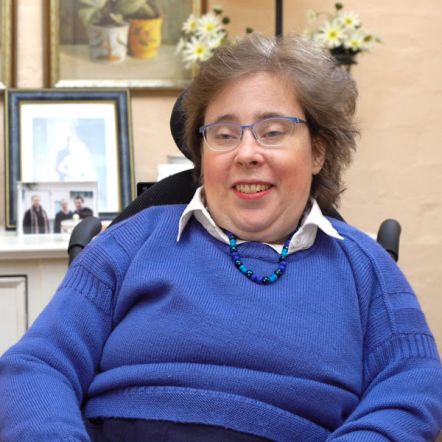 Kate
There are a lot of shops that haven't thought of wheelchair access. Even if you suggest to them you'd love to come into their shop, they won't do it because they think it's too expensive. But, I'd rather give positive examples than negative ones. I went to Kintaro Sushi Train on The Parade and said I'd love to come into your shop. At first they got a couple planks of wood to get me into the shop, and now they've gone to the expense of getting a proper portable ramp. Because they did that, I make sure that I go there quite a bit. In fact I went in there yesterday. -Kate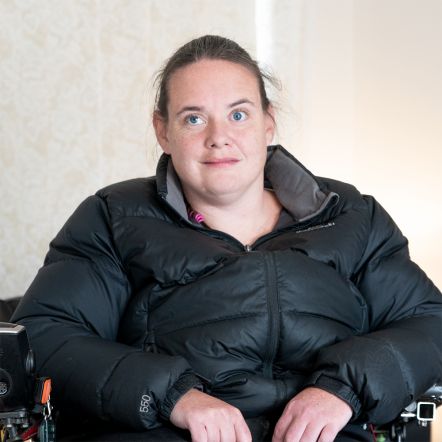 Jane
When my nieces were born, I decided I was going to set a good example for them. I wanted them to grow up thinking that disability was okay. Now they are four years old. They don't see disability different in any way. They've grown up seeing me as me. I hope when they go to school and through their whole life, that they will keep that with them. -Jane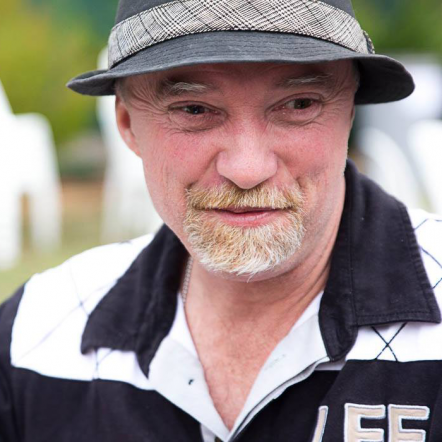 Stephen
"I haven't got my eyes. I haven't got my legs. But I've got my ears and I've got my drinking arm. I've got some partying to do!" -Stephen