What We're Working On At Purple Orange
We want to keep you updated during this period while we are working at home during COVID-19. This page provides information on the current projects we are working on at JFA Purple Orange, and how they will help people living with disability.
Be sure to check back for updates. A new staff bio will be added every week.
---
Skye, Policy and Research Leader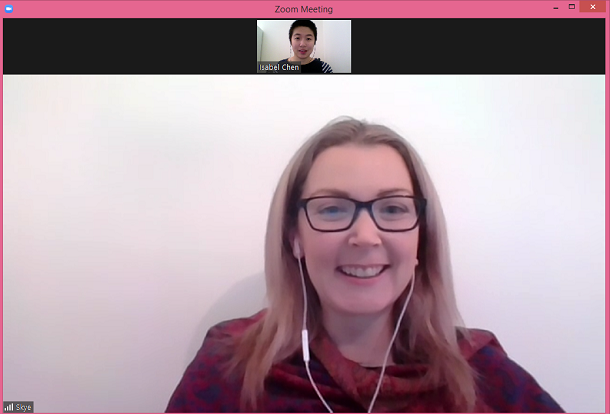 "I've been working on two really exciting projects at Purple Orange. The first project is an ILC grant application for the Disability Elders of All Ages (DEAA) peer group managed by Kathryn from the projects team. I assisted in drafting a budget for the application, which will be focusing on individual capacity building for DEAA. Our aim is to help DEAA members who live with physical and sensory disability improve their knowledge of assistive and mainstream technology and how it can be used to improve their lives.
The second project I'm leading is building a new website called Inclusive Neighbourhoods. The idea behind this new website is to share information on informal support networks, what networks are already established in a local area, how people can go about creating their own support network and encourage neighbourliness. We came up with this idea due to the COVID-19 situation, but it will definitely benefit local communities in the long run." - Skye
---
Mikaila, Policy and Research Leader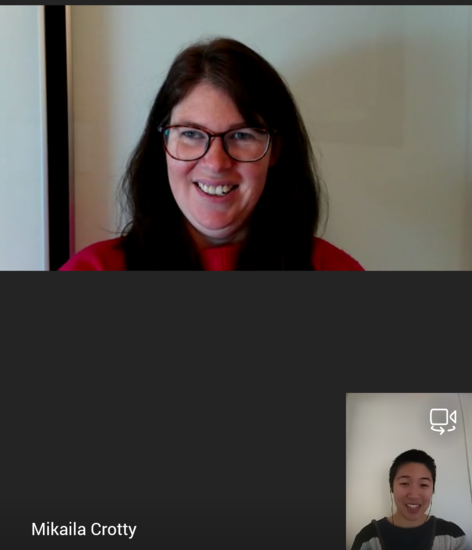 "I've been working on a project on the use of language by people living with disability. This is for the Disability Royal Commission and focuses on the interpretation of these four terms – violence, abuse, neglect and exploitation, by people living with disability. Besides these terms, we also asked questions on what belonging, inclusion and safety meant to individuals. The findings from this research showed how people understood these terms, which is important because language is a way through which people tell their story.
In order to get submissions from people living with disability, we ran focus groups. These focus groups not only allowed us to get feedback from a diverse range of participants, but it was also a good way to hone our skills in managing focus groups centred on distressing subjects.
I've nearly completed the final report for submission to the Royal Commission, so the findings will be available soon! It'll be interesting to see how these findings influence the way we use language in future to communicate with people living with disability." - Mik
---
Tracey, Policy and Research Leader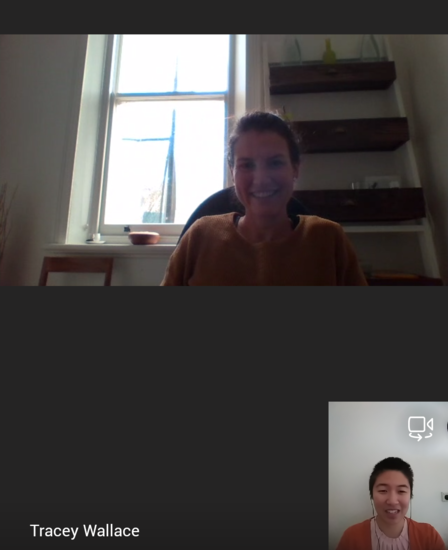 "At the moment, I am working on two NDIS-funded ILC projects focused on employment. These projects aim to create inclusive employment practices and employment opportunities for people living with disability. This is done by working with employers to build their capacity, and by raising the expectations of young people with a disability around future employment prospects. ​
My other focus at the moment centres on policy changes for inclusive education, which includes contributing to the work being done by the Australian Coalition for Inclusive Education (ACIE). I'm looking at what the government can do to move towards inclusivity in schools, including how they can support the education of all students during this period with COVID-19.
We hope that our work in this space this will support all Australian schools to move towards an inclusive school environment and enable all students to have the option to be able to attend their local school." - Tracey
---
Kathryn, Project Officer (DEAA)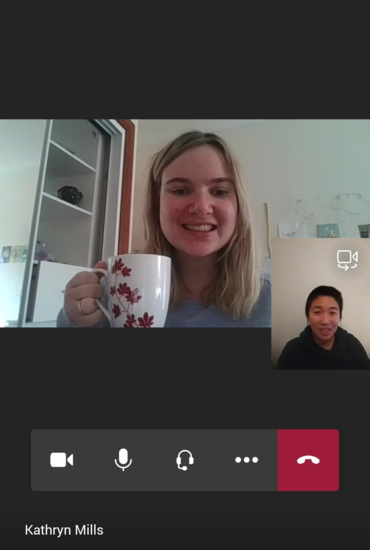 "I have been checking in with Disability Elders of All Ages (DEAA) members through regular Zoom meetings. We actually went from our regular monthly meetings to fortnightly sessions during the COVID-19 period as everyone was missing social interactions with other people. It's really important for people to stay connected and support each other during this time, even if it's just online. We talk about different topics each meetup. We share gardening tips, recipes, cooking hacks. We're thinking of making a recipe book sharing everyone's recipes.
I am also on the single use plastics stakeholder task force. Throughout this period, we have been working on how to communicate the legislation such as what is covered in the single use plastic ban. This is an issue important to the disability community because some people with disability rely on single use plastic drinking straws to be able to drink and this ban will result in many changes for them. We want to make sure the legislation is accessible to ensure everyone can understand the changes and how we will be impacted." - Kathryn
---
Alison, Project Officer (Our Voice SA)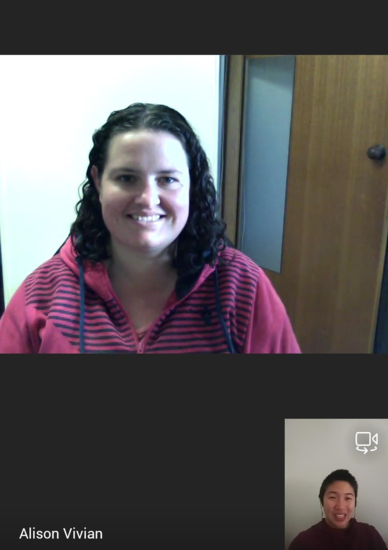 "I've just finished up the Needs Analysis survey and report that I was doing with Our Voice SA. This survey looks at the current needs of people living with intellectual disability in both metro and regional SA.
We've also created some videos about self advocacy, decision making and human rights. This is a really important topic for people living with disability, because it shows how self-advocacy has changed people's lives and how they can start speaking up for themselves.
The next big thing we will be working on is co-designing new workshop material. These workshops will focus on self-advocacy, decision making, human rights, peer support, and expand into the other things we've uncovered in our survey, like housing and employment." - Ali
---
Karen, Project Leader (Our Voice SA)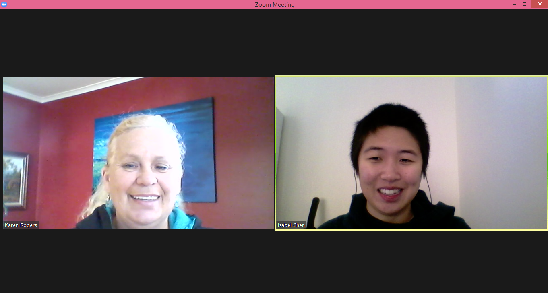 "I support the peer group Our Voice SA. Most of our members live with intellectual disability. One of the big things we do is grow self-advocacy among members. It is amazing to see how our members, like Libby and Gavin who were featured in our videos, are now empowered to speak up for themselves.
The majority of our group do not know how to use a computer, so during COVID-19, we did a fortnightly mail out to them. This included information in Easy English about COVID-19, word searches and recipes. Our members loved the mailouts. It gave them something to look forward to in the mail, information and something to do.
Another thing that Our Voice SA does is outreach to different groups to help them learn more about self-advocacy, human rights, decision making and peer support. These are important topics for people living with intellectual disability because it gives them the tools to stand up for themselves.
In the next few weeks, I am hoping to hold face to face Our Voice SA meetings again. It will be good to catch up with everyone in person." - Karen
---
Angus, Executive Officer (Julia Farr Youth)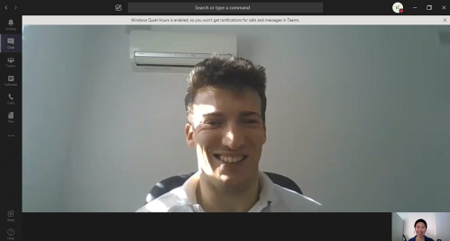 "I support a youth advocacy group called Julia Farr Youth (JFY), a group of young people living with disability working to give young people a voice across SA. One of our key projects is our peer network.
Due to COVID-19, we've had to hold our peer support meetings online through Zoom. Holding online sessions allowed us to check in and catch up with Peer Network Members. In the coming weeks we will start look at moving back to our original format for meetings and focus on topics that are important to young people, like navigating the NDIS, starting your own business and accessing further education. Our topics are catered to what the group wants to learn about, which is important because it means that people get to pick topics important to them.
During this time JFY will be working with the Office for Commissioner for Children & Young People on the best ways to engage with young people and how to advocate for and support youths living with disability. One of the policies JFY members recently contributed to is the Youth Action Plan in SA, which focuses on building a strong support system to better empower SA youths for their futures.
We're also planning for an exciting rebrand of JFY, so keep an eye out on us!" - Angus
If you would like to share your experience or issues you feel are important for JFY to focus on, you can join in JFY's peer support meetings! Meetings are on the first Tuesday of each month. Contact Angus for more information by email at angusf@purpleorange.org.au or phone (08) 8373 8319.